WILD BILLZ – Nominated for multiple 2016 OUTDOOR SPORTSMAN AWARDS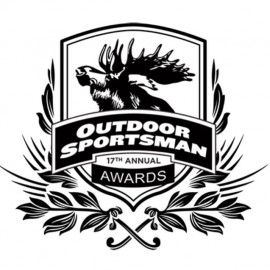 Miami, FL., December 16, 2016:
Wild Billz is pleased to announce it has been nominated for THREE awards for the 2016 17th Annual Outdoor Sportsman Channel Awards. The nominated categories are as follows, Best-New Series, Best Fishing and Best Sound Design.
Wild Billz TV follows three seasoned professional sport-fishing teams as they compete in a high stakes sailfish tournament series off the Florida coast. Wild Billz has aired one full season, with a second season slated to air on Saturday's at 5pm starting January 2017 on the Outdoor Channel. Executive Producers, Peter Adrian and Jamie Bunn and Producers, Larry Morales and Mike Zimmer are honored to receive the news of these three nominations, especially on the heels of the 2016 Suncoast EMMY Award nomination in November.
The competition was fierce and we are proud to be recognized for the hard work our entire team produces in order to capture and showcase all the facets that make this sport so unique and exciting. Voting is underway to determine the Top 3 finalists for each category, which will be announced early January at the Outdoor Sportsman Awards in Las Vegas.
"To be nominated out of hundreds of show submissions is a great honor. The Wild Billz family is appreciative to be recognized by peers and industry leaders for this episode and series. It has been a long and hard process with countless hours of work to create the best possible production that showcases our sport. It is the excitement and competitive nature that drives us. This was our goal in starting this series to share with the world. It is an honor to be nominated," stated, Executive Producer, Peter Adrian.
Executive producer, Jamie Bunn, from Bluewater Movements added; "Wild Billz has enabled us to introduce America to a high stakes, action packed sport that most never knew existed.  The intensity of this sport and the personalities behind the teams are fascinating.  We are honored to be nominated in each category."
Wild Billz would like to offer great appreciation to the Presenting Sponsor, Bass Pro Shops for their support. As well as, Seavee Boats, Seahunter Boats, Adrian Homes, and Bluewater Movements for their generous support and participation.
To watch the full Wild Billz episodes, including the EMMY nominated episode (110)- please visit Wildbillz.com or Wild Billz – YouTube .
####